Screens and Screams
Imagine Prep's Halloween Cinematic Favorites
With Halloween right around the corner, the Imagine Prep community is becoming more and more enthusiastic for those evenings when they can grab some popcorn and relax with a few of their favorite Halloween movies. Whether it be an all-out horror movie, a not-so-scary movie to watch with the whole family, or even a Halloween classic, we can all enjoy at least one Halloween-themed movie. With that being said, here are some of our staff's and students' favorite Halloween movies.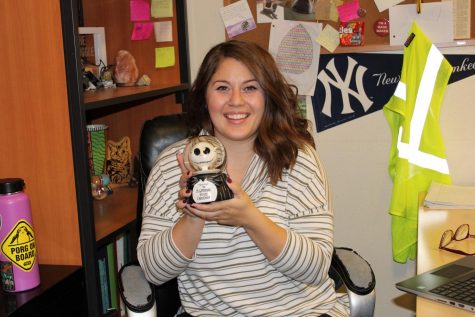 Emma Franco | English Teacher | Nightmare Before Christmas 
If you ever get the opportunity to speak with high school English teacher Emma Franco, you will soon learn she loves the movie Nightmare Before Christmas. But then again who doesn't? The 1993, stop motion film, follows Jack Skeleton voiced by Chris Saradon and Danny Elfman. When Jack comes across a Christmas town, he instantly becomes obsessed with the holiday.  Jack decides to transform his horrifying Halloween town into a jolly Christmas settlement. But, to his surprise, everything goes terribly wrong. Franco said she enjoys watching Nightmare Before Christmas from September all the way up to January. With a love like that, it's encouraged you watch Nightmare Before Christmas this holiday season! 
Megan Werner | Psychology and College Apps | Hocus Pocus
Hocus Pocus is a classic, drama-filled, but kid friendly, horror movie featuring three comical witches played by Bette Midler, Kathy Najimy, and Sarah Jessica Parker.  When a teenage boy resurrects the three dead witches on Halloween, his night of trick-or-treating with his sister gets a whole lot crazier.  High school teacher Megan Werner has been watching Hocus Pocus since she was a kid in middle school. Werner mentioned that her parents were strict and did not let her watch Halloween movies until she was in high school. She still enjoys binge-watching them every October 31.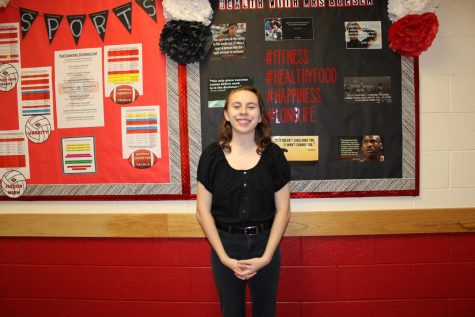 Alyssa Lancaster |  Imagine Prep Senior | Halloween 
Senior Alyssa Lancaster also has a love for the Halloween movie series. While it hasn't been one of Lancaster's favorites for a very long time she speaks highly of them. The 1978 film is about serial killer Michael Myers, who escaped from a mental institution, where he was in custody for killing his sister. The movie follows Myers as he terrorizes the fictional town of Haddonfield, Illinois.
Overall, we all have those movies we look forward to watching every October. It may be Halloween, Hocus Pocus, Nightmare Before Christmas, or something completely different. Whatever it is, with 27 days left until Halloween, take some time to check out one of your favorites, or watch something new!