Bridging the Gap: Spencer's Place Provides Solution to Inequitable Employment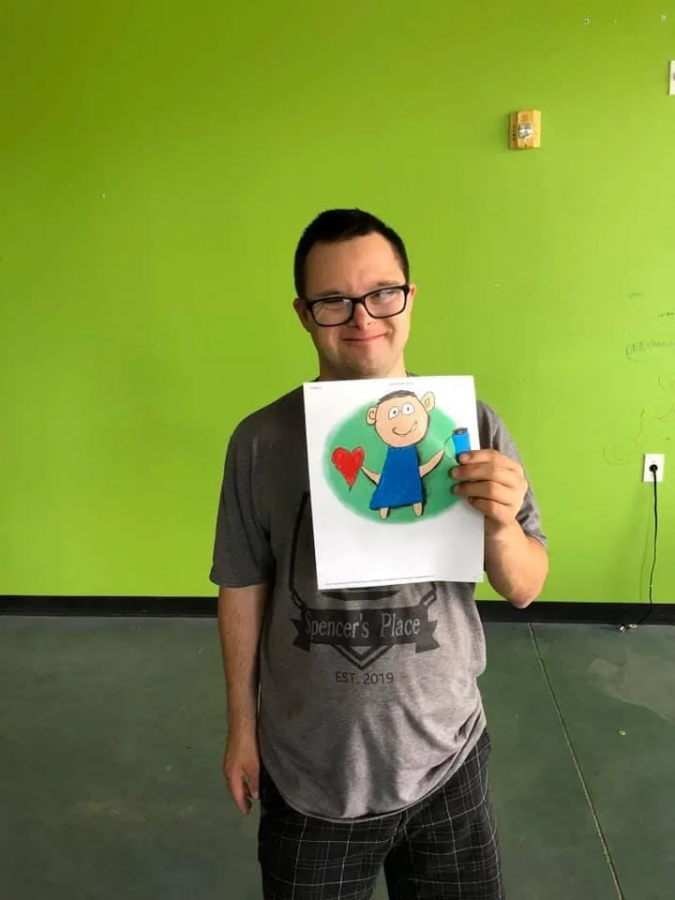 The typical process of finding a job remains pretty unmodified. For most, the hiring process includes filling out an application, interviewing, and hopefully getting the job. Most high school students are all-too-familiar with this process, and know that it's not always that simple.
But what if your experience, accomplishments, and personal strengths did not speak for themselves? Unfortunately, employers make judgements based on many aspects out of one's control far too often. And for those with cognitive disabilities, that struggle escalates from a minor inconvenience to the inevitable disappointment that obtaining a job may not be a possibility. 
Karin York, a Special Education teacher at Valley Vista High School of 16 years, has experienced this head-on not only with her students, but with her son, Spencer. 
"The national unemployment rate for adults with intellectual and developmental disabilities is 80 percent," York explained. "This number includes adults within our communities, families, and schools. They are capable but have not been given the opportunity or resources." 
Many have noticed this same issue, but very few have taken action. 
"We want to support and provide a job experience that will bring them a new sense of empowerment and honor," York said. "My students who have graduated have not been able to find jobs. I decided to do something about it and Spencer's Place was my solution."
Spencer's Place is a coffee shop and bistro opening at 15341 W. Waddell Road in Surprise that employs individuals with cognitive disabilities.
They are set for an invitation only "soft opening" on Oct. 25 to allow the employees to get a feel for the job and gain confidence before opening up to the public. This date has been set back many times already due to roadblocks in the building process — mainly plumbing.
"We acquired the building in February and it has taken a very long time to get to the construction phase," York said. "Our biggest roadblock, however, has been the plumbing process. We are adding a bathroom and kitchen so it required a great deal of work. The job isn't finished and has already taken four times the time they quoted."
Despite the set-backs, the entire Spencer's Place team is gearing up for an anticipated welcoming to the community. One person anticipating the opening is Middle School Guidance Counselor, Amy Boven, who explained that this concept hits a little closer to home. 
"I think [this concept] is amazing," Boven said. "There is definitely an employment gap for those with cognitive disabilities in our society, and job opportunities are pretty limited."
Boven is close with a family who has a son that has cognitive disabilities and has seen just how difficult it can be to get and keep a job under these circumstances.
"I've seen it first hand through their son, trying to navigate the world of work as a young adult — He's in his early twenties now," Boven said.
For those looking to support this amazing idea, the main area of need is funding. There is a GoFundMe in place that you are able to donate to. However, the main way to support Spencer's Place is to become a customer. You can visit their website for updates on opening dates. As a community, it is crucial to support local businesses, especially those with this great of a cause.