Schindler´ s List Movie Review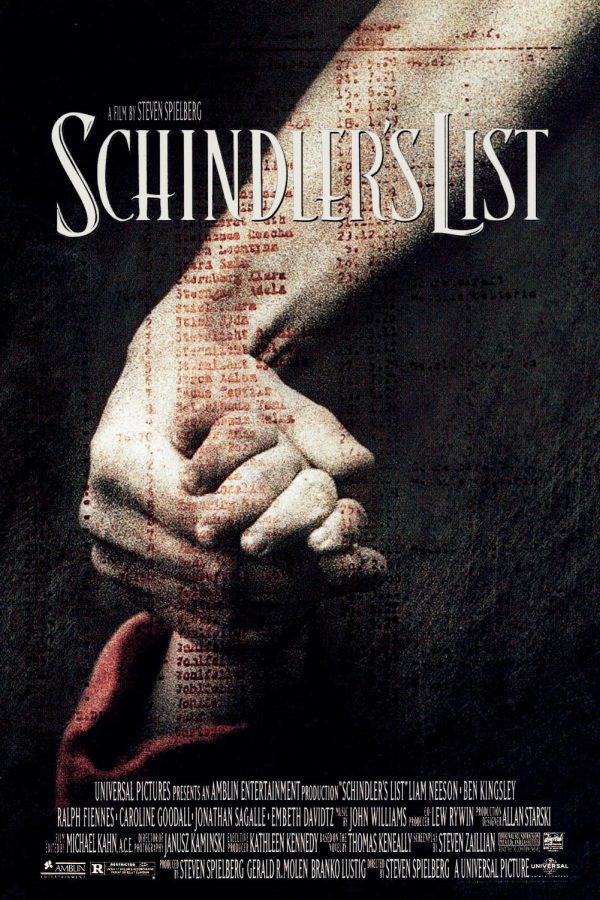 For the month of December, theaters are showing the classic 1994 film ¨Schindler's List¨. ¨Schindler's List¨, produced by acclaimed director Steven Spielberg is a three hour film based on the life of Oskar Schindler, a German businessman who ends up hiring and saving more than one thousand Jews from the horrors of the Holocaust.  The film is based on the novel "Schindler's Ark" by Thomas Keneally.
¨Schindler's List¨ has been considered one of the best films ever made, and received seven Academy Award nominations, as well as several Golden Globe nominations. The American Film institute rated ¨Schindler's List¨ number eight out of 100 in a list of the best American films ever made. The film also showcases a number of brilliant actors and actresses such as Liam Neeson, Ralph Fiennes, Ben Kingsley, and Caroline Goodall.  The entire film is shot in black and white, giving it a more emotional feel and making it stand out.
¨Schindler's List¨is a very long, emotional, amazing film. Oskar Schindler is a German businessman living in Kraków, Poland. As a member of the Nazi party, Schindler convinces SS officials to allow him to open and enamelware company and factory. Schindler hires a Jewish official name Itzhak Stern to help him run his company, and ends up hiring Jewish people because they cost less to pay, as Stern reassures Nazi officials that by hiring these people they're helping the German war effort, saving the Jews hired from transportation to concentration camps.
After witnessing the bloody and deadly liquidation of a Jewish ghetto, Schindler is greatly affected. During this scene, Schindler spots a little girl in a red coat, the coat in which is the only thing with color in the film. This little girl becomes one of the main symbols of the film, Schindler will later see this same little girl's dead body being taken away. Schindler uses his close friendship with Nazi SS officer Amon Göth, who runs on of the largest concentration camps in Poland, to hire Jews to work at his factory, ultimately saving their lives.  The title of the film comes into play when during a mix up, Schindler's Jewish workers get separated and taken away to different camps, the women are sent to the infamous Auschwitz camp also located in Poland. Schindler demands he gets his workers back, and creates a list of all the thousands of names of his workers, and ensures he gets every single one of them back. Schindler is successful in getting all of his workers back, and keeps them working in his factory until Germany realizes that the war is over, and Schindler's company is shut down. By that time, the war in Europe is over, and Schindler's Jews are safe and free. One of the most emotional scenes in the entire film is the ending, when Schindler is presented with a ring made by his Jewish workers that's inscribed with the words "whoever saves one life saves the world entire"  as a reward for all he did for them.
¨Schindler's List¨ is an extremely emotional true story and is a must watch for all. The film has its graphic moments but should be a must see for everyone at some point. This example of another Spielberg masterpiece receives a 5/5.