College Tours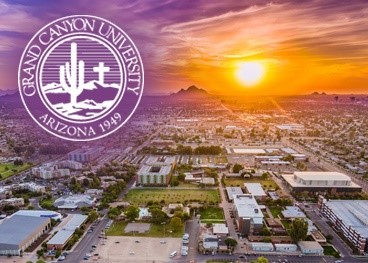 Hang on for a minute...we're trying to find some more stories you might like.
Have you ever wanted to go visit Grand Canyon University, West-MEC, or Northern Arizona University? Or all three? Academic counselor, Sabrina Poggi, can take you to all three of those schools.
Poggi shared about when the school started going onto trips and who started to take students. She also mentioned that when she became counselor, she felt the need to take students.
"I think they were going on for a long time before I became a school counselor I know that Mr. Hulstrom use to take students to NAU," Poggi said. "When I became this Academic counselor, it just became something that was necessary and so we just started setting them up so I would say that it's been more frequent for the past three years."
But there is sort of a catch, you have to meet certain qualifications in order to go on the trip and you need to be a high school student. The three criteria that you have to meet are; can't be on an attendance contract, have to have passing grades, no more than two discipline entries in PowerSchool, and if there's a suspension on record, they aren't eligible.
Poggi explained that they try to make the trips free for the students because it would be an opportunity for them and expose them to the campus.
"Some of them are free, most of them are," Poggi said. "But [for] big trips like NAU [Northern Arizona University] we usually have students pay for the bus [they paid $15 last year and might be the same amount this year] just because it's really expensive and it's a day trip. It's really to cover the cost of the bus, but the trip to GCU [Grand Canyon University], for example, is free because GCU is sending us a bus."
Poggi talked about what school trips that Imagine Prep students have been on in the past, and why they sometimes they don't go to certain university/community colleges a lot of the times.
"We've tried, we've gone to community colleges too so it's not necessarily that we're targeting specific schools-it's really, you know, the colleges that want to work with us," Poggi said. "I know that two years ago we did the big universities but we also did community college like Scottsdale Community College. GCC [Glendale Community College] has been a little bit of a challenge just because they don't have a consistent recruiter, so it's really the relationships too that I have with the recruiters and the reps. I have better relationships better with some than others. It really works out the way with availability and I would say the partnerships that we already have with people."
Poggi also said that trips to Huntington and Ottawa are going to need to be rescheduled and could also set up a GCC trip if enough students are interested and want to go.
She has a goal for students at Imagine such as going out of state, she also sees what huge of an impact it takes on students and believes doing these trips helps them make their decisions.
"I saw the impact that it had for us to go visit on the regular basis just like the monthly ones we used to do," Poggi said. "I saw how it really helped the students see that college, and I'm not just talking about university, but a community college [and] that it was a possibility that it was something that could happen for them. I think I would want to get back to having college visits on a monthly basis."
Jonathan Dominguez, senior at Imagine Prep, has been to one of the colleges before when he was a junior. He plans to go visit all of them this year to see where he wants to go to.
"Last year was my first year going," Dominguez said. "It was very cool, I didn't expect the campus to be that huge. I am a senior this year and want to see what college I want to attend to so I can open up my options."
Since it was Dominguez's first year going, he decided to see one in particular which was GCU. But he wishes he would've gone to see the other colleges. He also wishes that they had more options to go see like, Arizona State University (ASU) and Glendale Community College (GCC).
He saw some interesting and intriguing things when to he went to visit GCU.
"The interesting part was how many people that were on the campus, how active people were and saw a lot of people ride skateboards," Dominguez claimed.
Even though there was a lot of people and even how big the campus was to him, he wishes he could've seen more than what they showed him but still liked what he saw.
"I wanted to see the sports teams and they showed a lot of the campus and the chill center," Dominguez said.
Dominguez would like to go to that college to further his education and is interested in all the activities they do on campus but he feels that the school is a bit expensive. He recommends going there because of the new people you'll meet.
"I would recommend it just because you get to meet people at least every day because it's a big campus," Dominguez said.
If you want to plan/see your future college early, then consider going to and signing up for it. Poggi would love for students to be more involved and help them plan for the future, so go see what you could do for the school for future college trips.
"Because a lot of times some students don't think they can go to college and they go on campus and they go 'I really wanna do this'," Poggi said. "So it's really to spark that motivation and interest in going to college. "