A new take on a classic shake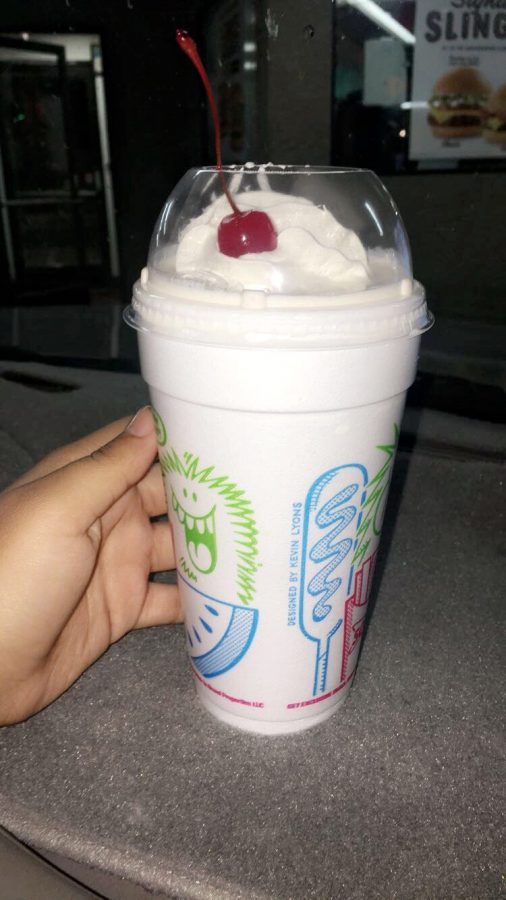 Have you just wanted to go out for a drink, but more like a sweet drink? Well I know a perfect place, Sonic Drive-In. They have many types of milkshakes, and they have their classic milkshakes which are: vanilla, chocolate, strawberry, banana, etc. Then they have their master shakes: Oreo peanut butter, peanut butter fudge, strawberry banana, and more.
I got a medium strawberry banana shake, so original I know. This costed $3.59 and let me tell you, it was definitely worth it. It was a thick drink, so it filled me up real fast and I only drank half of it.
If I had to describe the taste, it would be: tangy and sweet (obviously). It was really good and like I've said before it was very thick. I've had this type of shake from other places and I think I'd rather go to Sonic for a classic strawberry shake and it's kind of my new favorite drink.
So go get yourself a nice refreshing milkshake or hey, even an ice cream, but trust me there is more than just dessert. And there are two locations in Surprise, so go check out their desserts!