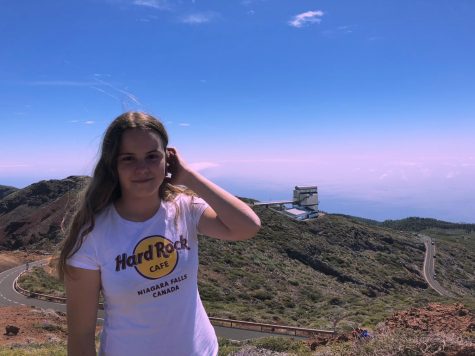 Hi! My name is Sofi and I'm an exchange student from Spain. I'm 16 years old and my birthday is September 3. I decided to come to the USA because I love making new friends, getting to know different people, traveling around the world and because I want to improve my English.
I'm friendly and kind, I like playing sports and in my free time I like listening to music and reading all kinds of books. In the newspaper I like to read about sports interviews and upcoming events.
I hope to have an amazing experience here!
Sofia Alloza, Staff Writer
May 08, 2019

Why advisory matters

(Story/Media)

May 02, 2019
Feb 21, 2019

How does pop culture affect you in your day to day life

(Story)

Feb 21, 2019

Why the movie "Bird Box" became so popular

(Story)

Dec 19, 2018

Let 2019 be your year!

(Story)