Oh Deer, Christmas is here!
Christmas  time  is  here! 
In  less  than  25  days  it will be  Christmas  and  the  world  knows it, but  what  is  Christmas? 
Christmas  is  celebrated  on Dec. 25. It  is  a  holiday to  celebrate  the  birth  of  Jesus  Christ,  who,  according  to  the  Christian religion,  is  the  son  of  God.
The  name  is  the  joining  of  "chris"  and  "mass"  which  means  the  holy  mass.  
 A lot of people will be preparing to celebrate Christmas in a few short weeks with their friends and family members. 
Legend  says  that  on  the  night  of  Dec. 24.   Santa  Claus  comes,  and  if  you  have  been  a  good  child,  he  brings  you  a  lot  of  presents. 
Also,  the  tradition  says  that  if  a  girl  gets  a  kiss  under  the  mistletoe  on  Christmas Eve,  she  will  find  true  love  or  she  will  conserve  her  love  with  her  boyfriend/ husband. 
Christmas  is  a  time  for  putting  up  the  Christmas  tree,  hanging  out  with  friends  and family and  singing  Christmas  songs.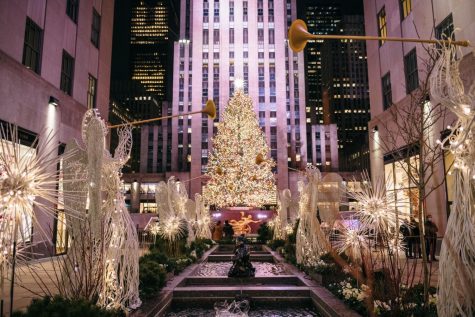 Traveling   around  the  world , here  are  some  of the traditions people  experience for Christmas and New Year. 
In Spain, sophomore Alba Fernandez said you are supposed to eat 12 grapes before the New Year. 
In Belgium:  People  decorate  the  neighborhoods  and  houses  for  Christmas.
In France: Go  to  a  special  Church  and  sing  songs. 
In Germany,  people celebrate  Christmas  on  Christmas  Eve.
In Canada,  they  decorate  the  Christmas  tree  and  exchange  gifts.  
Let's  see  what  people  do  here  in  the  United  States,
Sophomore  Arnold  Stoltz  said he typically stays home with his family.
"Well  my  plans  for  this  Christmas  are  staying  at  home and  spending  time  with  my  family," Stolz said. "It is going to be a great time eating with my family on Christmas."
Some  people  prefer  to  travel for the holiday.
Fernandez  said she will traveling to spend time with her host parent's extended family.
"I  am  not  going  anywhere (far),  but  I  am  going  to  go  to my  host  dad's  parents  house  in  Shafer  because  all  of  his  brothers  are  going  to be  there.  For  Thanksgiving the  whole  family was there." 
Let's  talk  about  Christmas  songs.  It  hasn't  happened  to  you  that  when  it  is  December,  you  go  out  in  the  street  and  all  that  sounds  is  'All  I  want  for  Christmas is  you'  by  Mariah  Carey?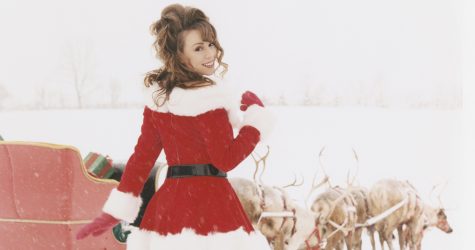 Sophomore  Drake Woolsey   said he is  not  planning to listen  to  Christmas  music. 
"That  stuff  is horrible," he said. 
Presents  on  Christmas  are  very  common  because  children  enjoy  opening  presents  the morning  after  Christmas.  
Families  usually  have  a  lots  of  ideas  for  the  presents.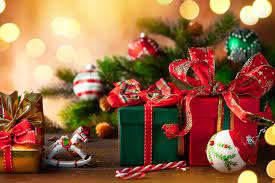 Woolesy said that he hasn't quite thought of gift ideas just yet.
"I  don't  have  any  idea  for  the  presents yet," he said.
There you have it, some of the holiday traditions from people around Imagine Prep. What are your traditions for the holiday season?
Leave a Comment