All about Easter and people's traditions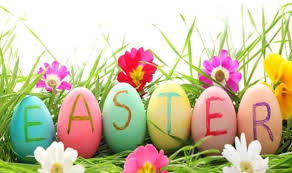 Every year a lot of people come together to celebrate Easter, but what exactly is Easter and what are some people's traditions? 
Easter is a holiday that is celebrated on the first Sunday after the full moon before the spring equinox which is usually in April. It involves Christianity, Jesus, eggs, and bunnies and is celebrated on a different date but always on Sunday. This year Easter was celebrated on April 4, but why do people celebrate Easter?
Easter, to most, is about the resurrection of Jesus Christ, which is, in simple terms, His rising from the grave three days after his crucifixion. But if you aren't Christian, Easter is used to spend some time with family.
"I'm not that religious, so to me, I kind of just use it as an excuse to hang out with my family," Cassidy Shaffer, current Sophomore stated.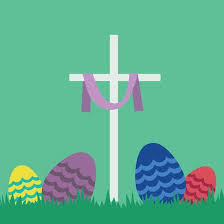 But to most students and staff at Imagine Prep Surprise Easter is used to celebrate their faith. 
"Easter is very important to me for my faith," current teacher at Imagine Prep, Kristina Gibson said. "It is a joyous reminder of the cost of our sin and the love Jesus has for us to bear that burden. Our family is able to be rooted in that belief and the time of Easter brings a great opportunity to share this with the younger people in our family."
Although many people celebrate Easter for the same reason, everyone's Easter day looks different. If you have kids or younger siblings you probably do egg hunts, but if you don't or you are older you probably enjoy other activities.
"A typical Easter starts with going to church with my family in the morning and then we do a potluck-style dinner in the afternoon with everyone," Amy Boven, middle school counselor said. "The kids all do an egg hunt as well."
The most common thing people do on Easter day is go to church. But even still, depending on who you are, Easter day is going to look different, even in the slightest of ways.
"Normally, because my family pastors a church we have a super early morning," Sophomore Anneliese Gannon stated. "We get to church around 7 a.m. and have service. After church, we have dinner with my grandparents and our family."
But what about traditions? Every person has different traditions based on their family origin or whether they are old traditions that were passed down or new traditions. 
  "My family is Greek so we dye eggs red to represent the blood and we all get an egg and with one person you say 'Cristos anesti' and you hit the eggs together and you say 'Alithos anesti' and the one with the uncracked egg wins," Gannon said. "This goes on with the whole group until there's one winner and something happens if you win but I can't remember."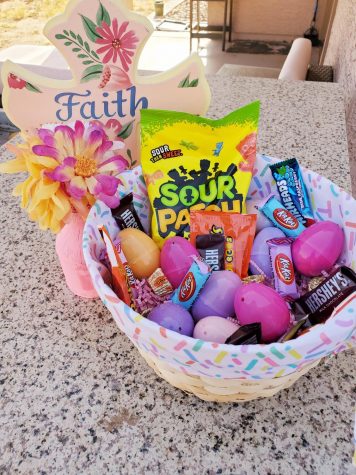 Traditions really just depend on different origins. The most common tradition is obviously egg hunts, in which many people participate in. Even eating certain food can be considered a tradition. 
"We enjoy starting the day with watching Olivia (Boven's daughter) hunt for her Easter eggs around the house and then attend church with family," Boven said. "Growing up, we always did an Easter brunch with one of my favorite breakfast treats (Ebelskivers – also known as Danish pancakes) but now we usually do a later meal in the day."
Typically with traditions, it means that it happens every year, or every holiday, but last year and even this year many people were affected with Covid-19, so are people's Easter traditions going to stay the same?
"Covid will not be leading too many changes for us," Gibson stated. "As a family, we have all been safe and are together a lot already! We will probably not do an Easter egg hunt at a big facility like we have in the past, but rather just do a small one of our own in a backyard."
Covid definitely has less of an impact on people's traditions this year than it did last year with vaccines out but still there are some subtle differences. 
"Easter last year felt very different because we didn't get together with family on Easter Sunday," Boven said. "This year, most of my family is now vaccinated so we are going to keep our tradition going and do our Easter traditions together."
Overall, Easter is mostly celebrated to recognize Jesus Christ, who died for our sins and rose from the grave. But even if many people celebrate it for the same reasons everyone has different traditions and has different ways of celebrating!