Navigate adulthood with this new elective
A new elective popped up at our school to help you learn about the ins and outs of the real world. Teaching you about social relationships, family dynamics, and more.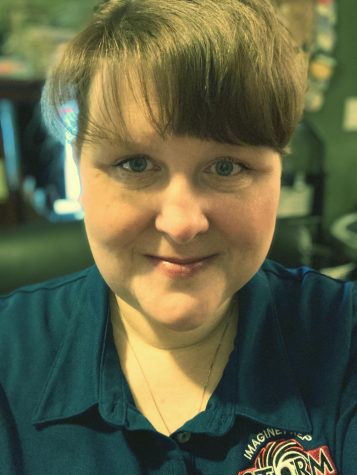 The new elective was introduced by Gia Lowell, the teacher of Personal Development and Administrative Assistant. Lowell wanted to start this elective because she felt she had the knowledge and knew that many high school students would benefit from this class. 
"Well, I saw a need and felt strongly that I have the life experience and knowledge to help," Lowell stated. "Too many teenagers are entering the adult world ill-prepared for the nuances of the various social dynamics, lacking practical application knowledge, and oblivious of fiscal responsibilities."
In short, many teenagers lack the proper knowledge of being an adult and something about that needs to be changed. Every teenager deserves to have the right knowledge about "adulting" so that they can be successful in their future. 
"All the information provided will be something that will either prepare them for independent life or unveil misunderstandings, stigmas, or pitfalls surrounding common issues," Lowell said. 
This elective started up at the start of this semester so it is very new to the school. Students enrolled have already begun learning some information about social relationships. 
"We just finished discussing family dynamics and the social service programs available to those families," Lowell acknowledged. "The goal was to provide students with the knowledge of what can affect how a family works and how various challenges can be overcome through first becoming aware."
All of the information students will learn in this elective is information that regular school doesn't teach you. Although, what we learn in regular school is super important, this elective offers up more important information that every high school student should know. 
"I'd say that I'm most excited about learning life skills and social skills that I can use in and after high school," sophomore Sydney Patten said.  "I'm really looking forward to this because in my opinion schools don't really teach this, and for there to be a class to teach you about taxes, job etiquette, and college is impactful and can really make a difference."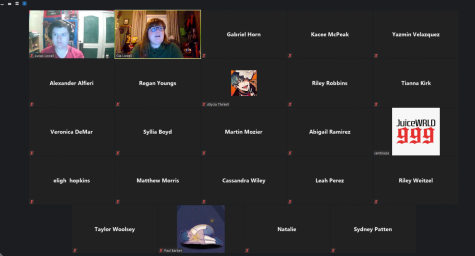 Since this elective is new to our school not many high school students have had the chance to experience it for themselves, but so far students in the class seem to be enjoying it and are excited for the future of this class. 
"I personally love the class," freshman Reegan Youngs said. "It talks about important topics but lets us give our opinions on them. We talk about a topic, for example, ways the community helps families in need, we do a project on it, and then we all share what we found."
Overall Personal Development is an elective that will help high school students become successful in the future by teaching them life skills that are not taught in normal or regular school. Even though it is new, students have been enjoying. By the looks of the class, it is going to be super successful and very beneficial for all high school students in the class.