Travel to new memories at the homecoming dance
Want to have fun with friends and get your groove on? Then come to Imagine Prep's 2018 Homecoming on Sept. 27!
Homecoming is one of the best days to remember. You can sing and dance with your friends. It's always great to make new memories, and it definitely won't be a waste of your time.
This year's theme is the "The World Awaits". Tim Hulstrom, student council faculty leader, said that this specific theme has been going on for years.
"This year's school theme is 'The World Awaits' I have chosen the school themes for about six to eight years," Hulstrom said. "This year's homecoming theme is related to the school theme – An Evening in Paris (France). Our StuCo chose this theme as I guided them into the theme due to finances and lack of proper preparation time."
Homecoming is located at Uptown Alley and Hulstrom thinks it'll be a safe and fun event for the students.
"Our homecoming is at Uptown Alley, simply because our administration has chosen it. They feel that it offers more than a dance and it is a secure place for our students," Hulstrom said.
The Passport (ticket) prices started on the Sept. 4, and prices started at $40 and the prices go up by $5 each week. Once you buy the ticket, it provides you; French finger food, bowling, and games. The dance starts at 7 p.m. and ends at 11 p.m. on Thursday, Sept. 27.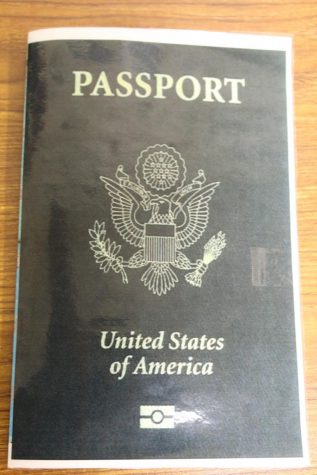 This year's spirit week starts on Sept. 24 and ends on the 27th. On Monday, you show off your red, white and blue. Tuesday, you dress like a tourist. Wednesday, you dress like cowboy or cowgirl. And lastly on Thursday, you wear your class colors; seniors wear black, juniors wear red, sophomores wear blue, freshman wear white, and middle school wear yellow.
On Sept. 13 and 14th there were homecoming nominations for royal court. The winners will be announced at the dance.
Come to the dance and show off the moves you got! And can't wait to see you in Paris.