Is it really a secret?
March 8, 2018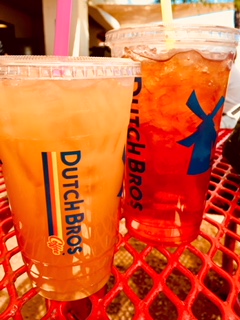 Did you know, that Dutch Bros has a secret menu for its drinks? Dutch Bros has drinks on their secret menu ranging from their coffees, frosts, rebels, Italian sodas, etc. Recently I made a visit to Dutch Bros to try one of their many drinks on their secret menu.
I ordered a medium iced Unicorn Blood rebel. This secret drink contains, strawberry, white chocolate, almond and Dutch's famous rebel energy drink. In my opinion, it was a really good drink. The Unicorn Blood tasted similar to a starburst. I learned of this drink from one of my co-workers, Lyntrell Cotton. I stopped by Dutch one night before work and asked my crew what they wanted and Lyntrell (a.k.a Lindy) asked for a Unicorn Blood. The name of the drink peaked my interest overall.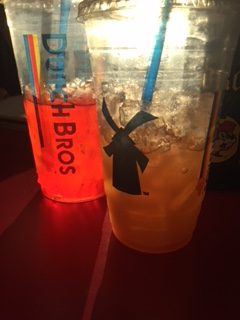 Yet, this very tasty and "bloody" drink is on Dutch Bros current public menu. It recently was moved from Dutch's secret menu because the Unicorn Blood grew in popularity among the "Dutch Mafia", which is the fandom for Dutch Bros coffee. This drink is still unknown to customers who haven't expanded their education of the Dutch Bros menu.
Having a secret menu is cool for a business to have because it gives some mystery to the company itself. When a business has a secret menu, they want to you to look for those item. These companies want to be able to tell who is really into the products they create.