Love Is In The Air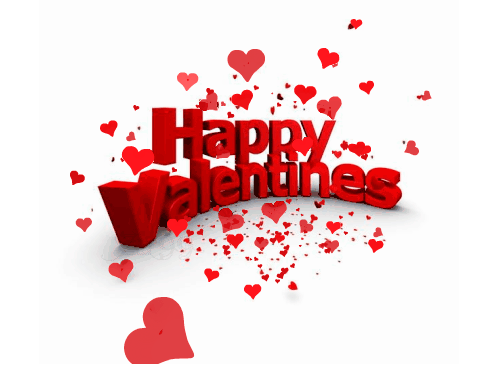 Hang on for a minute...we're trying to find some more stories you might like.
Are you one of those hopeless romantics who are looking for something sweet to get your significant other for Valentine's Day? Or maybe you're just looking for that perfect Valentine for a special family member. Well, here are some suggestions that are sure to leave you and your wallet happy!
Who doesn't love a sweet chocolate treat in a gift? Nothing can be more classic than chocolate on Valentine's Day! Here's our top picks:
Godiva:
6-pc assorted chocolates box, $16.00                                                                   

14-pc assorted Chocolates Heart

12-pc assorted chocolate tin heart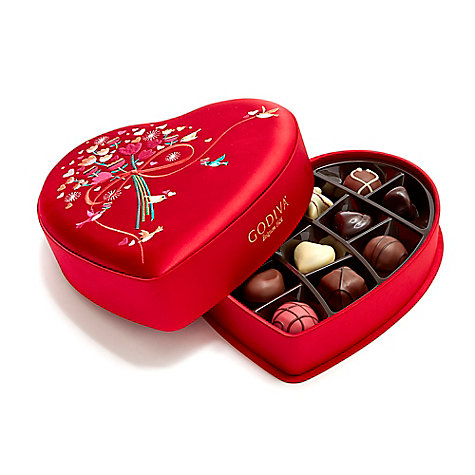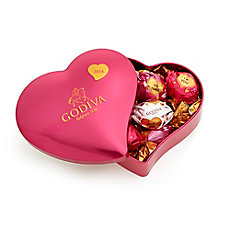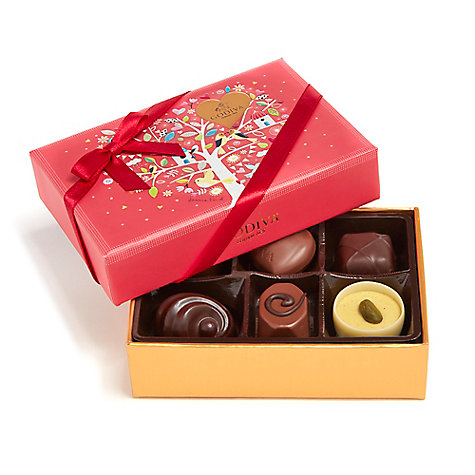 Lindt:
13-pc milk chocolate Valentines heart, $9.99

20-pc Valentines Heart, $16.99

12-pc milk chocolate Valentines gift box,

$8.99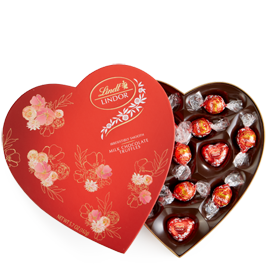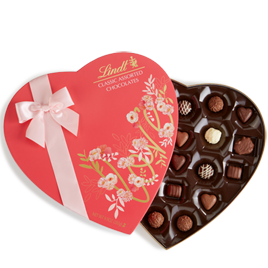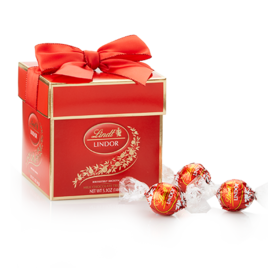 Ghirardelli Chocolate:
Valentines gold heart with 12 chocolates, $15.95
Cute, cuddly and a fan favorite, teddy bears. Have a special girl or boy that loves stuffed animals? Here are some ideas on where to get some for your Valentine, sibling, child, or anyone else:
Walmart:
28 inches, $49.99

15 inches, $19.99

5 foot, $97.11
Target:
15 inches, $49.99

3 foot, $15.00
Build‑A‑Bear Workshop:
Pink Cuddles Teddy, 16.50

Red Hot Red Hearts Bear, $20.00

Golden fur Happy Hugs Teddy, $35.00

Jumbo Red Hot Red Hearts Bear, $65.00
Roses are used as traditional celebration to give to a loved one and show our love. Their beautiful scent and magnificent color is sure to makes almost everyone smile. Here's a few places to get these wonderful flowers:
                                                                                Walmart:
One Dozen Red Roses Bouquet Only, $34.99

Two Dozen Assorted Roses Bouquet, $49.99
1-800 roses:
1 Dozen Roses, $59.99                                                       

Small Rose Bouquet, $44.99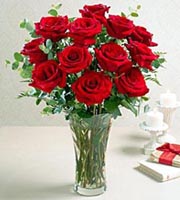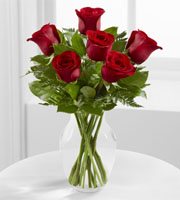 Costco:
Pre-order roses for valentines day, $49.99
You could buy tickets or give a gift card to the movies to someone so they take time for themselves. Get them at the nearest theater by you. Here's a range of ticket prices:
Children (<11 years): $10.00 – $13.00
Adults: $10.50 – $13.50
A sprit, a spray, a heavenly or sweet smell. Perfumes are a perfect gift for the special woman in your life. Here are a few popular ones you could choose:
Versace
Victoria Secret
Bath and body works
Candy, chocolate, balloons and more!  Get a candy bouquet and and adorable balloon to accompany the delicious goodies it holds!
Walmart:
Money balloon candy bouquet, $40.99

Valentines candy bouquet with heart shaped balloon,

$29.99

Chocolate rose basket/Bouquet,

$59.99
From you flowers:
Candy Bouquet with red tissue paper and red curled ribbon,

$54.99

Candy Bouquet with red tissue paper and ribbon, $72.99
Edible arrangements:
12 count Chocolate Dipped Strawberries Box, $29.00            

12 count Chocolate Dipped Strawberries with white swirl, $39.99